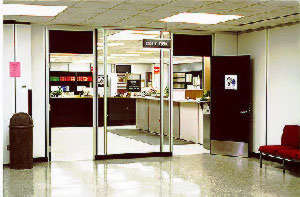 Fines and fees assessed by the Circuit Courts of Delaware County may be paid in person at the Delaware County Clerk's Office (photo to the right), paid on-line at the link below or may be mailed to the Clerk's office at:
Delaware County Clerk
100 W. Main Street, Room 211

Muncie, IN 47305
All payments must be either cash, money order, cashier's check, or debit/credit card*
(*additional fee may apply)
.
No personal checks are accepted
.

A receipt for payment by mail will be returned ONLY IF the payment is accompanied by a self-addressed stamped envelope.

Payments should include the payor's full name and contact phone number as well as the court case number.

City fines and may NOT be paid at the Delaware County Clerk's Office and must be paid at the City Clerk's Office located in City Hall.