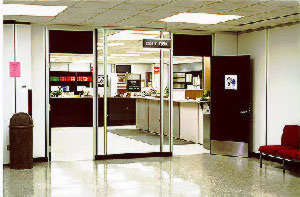 Fines and fees of the Court of Delaware County may be paid in person at the Delaware County Clerk's Office (photo to the right), or may be mailed to the Clerk's office.
Delaware County Clerk
100 W. Main Street

Muncie, IN 47305
All payments must be either cash or money order. No personal checks are accepted. We do now accept all major debit and credit cards through GovPayNet.

A receipt can be requested in person or by mail if the payment is accompanied by a self-addressed stamped envelope.

Payments should include the payor's name and the court case number.

Extensions of payment of fines and fees may be requested by contacting the court for permission. To do so, one may call the court's office and must have the court case number ready.

Court costs on civil and criminal cases obtained through the Delaware County Courts may be paid at the Delaware County Clerk's office.

City fines may NOT be paid at the Delaware County Clerk's Office. City fines may be paid at City Hall.

Small claims garnishment payments may be taken out of paychecks automatically.